Popular Tags:
» Advertisements
» UPDATED: Customize WNS Theme (BETA)

Sting Makes On-Screen Debut With WWE
Posted By: Kenny Williams on Nov 23, 2014
Former WCW star Sting made his official on-screen debut with WWE at Sunday night's Survivor Series event during the Team Cena vs. Team Authority main event.
When it appeared Team Cena's Dolph Ziggler would lose the match to Team Authority's Seth Rollins, Sting's new music hit and he came to the ring, first knocking out returning referee Scott Armstrong and confronting Triple H face-to-face. Triple H attempted to attack Sting, but Sting countered with the Scorpion Deathdrop.
Sting then placed Ziggler over Rollins, giving the victory to Team Cena, meaning The Authority is now out of business.


FULL RESULTS: WWE Survivor Series 2014 Results (11/23/14) St. Louis, Missouri

UPDATE: The Most Epic Photos From Sting's WWE Debut
Click image below to win a copy of 'The Best of Sting' on DVD.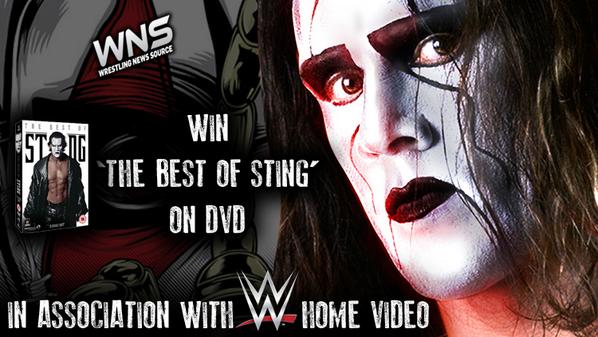 https://wrestlr.me/36992/
Follow WNS Director Ben Jordan Kerin on Facebook (click follow), Twitter and Instagram. Got a news tip? click here to contact us.
Post Your Comments...

Adding comments is disabled due to age of article.
» Read More From This Feed