[WNS Column] How Do You Solve A Problem Like Cesaro?
Posted By: Simon Mills on Nov 10, 2014
After Wrestlemania 30, I was excited. One of my favorite all round performers in the WWE looked like he was about to be pushed all the way to the top.

I am talking of course about Cesaro. For me, Cesaro is everything a wrestler should be. Strong, tough, resilient and innovative.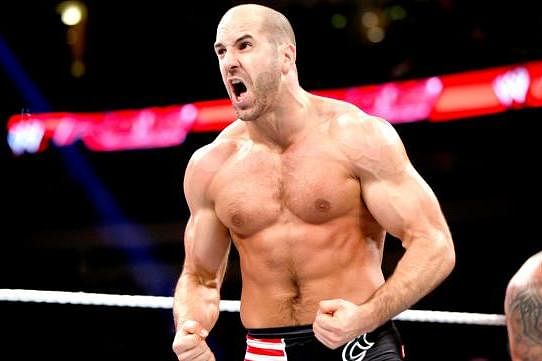 Around the time of the conclusion of the biggest show of the year, it became clear to me that WWE had no idea what they were doing with him. The crowds were behind him. The higher ups seemed to be behind him, so what happened in the 6 months down the line that caused Cesaro to become stuck in the loop he is currently in?

It all started with that ill fated pairing of Cesaro with Paul Heyman. The fans were ready to get behind Cesaro and push him to the upper echelons where he should rightfully be but for whatever reason, WWE held fire and decided that Heyman was the man to keep Cesaro getting jeered and boo'd by the fans.

In the age of the internet, not much is kept secret and when Brock Lesnar returned and Paul Heyman sailed off into the sunset with his beast, it left Cesaro in limbo from which he has not recovered since. This is through no fault of his own. He is still giving us those hard hitting and believable matches that draw the crowds in but creative seem to be coming up with blanks to find things for him to do.

In a perfect world, Cesaro would currently be in Rybacks position, wanted by both The Authority and John Cena' teams. Instead he is on the peripherals. One has to wonder if those comments about Randy Orton and John Cena matches a couple months back have hindered him further and quite possibly so.

Cesaro has come a long way from being the guy who speaks 5 languages in to what he is today and when you have men like Cesaro working for you, you can be confident that he will continue to grow and evolve. He's just that good.

So it does upset me to see such an elite talent seemingly being held back though WWE could resume his push at anytime and make me eat my words. In the wrestling world, I try to look at a glass as half full and I hope by the time Wrestlemania 31 rolls around, WWE would have done something to give Cesaro his spark back.

The fans want to cheer him. The organic growth he gained can still be recovered but WWE have to put that effort into him and give him some decisive wins.

I'll be sitting here in the Cesaro Section waiting for that day to come.

What do you think of Cesaro? Do you agree or disagree with what I've said? Let me know in the comments!
https://wrestlr.me/36795/
» More News From This Feed